Blood donation event organized in Victoriaoil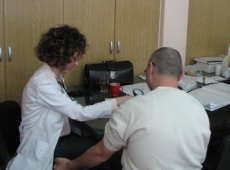 On Friday, February 27, Victoriaoil, in cooperation with the Independent Trade Union, organized a blood donation event in which 34 employees of Victoriaoil participated, and the employees of member companies, Sojaprotein and Fertil, joined them.
The initiative was supported by the Red Cross Šid and the Blood Transfusion Institute of Sremska Mitrovica, and according to the Institute representative this is the first blood donation event organized by a company at its premises. A lunch was organized for all blood donors and appropriate gifts were given, too.